Relocation Guide to Pocatello
Welcome to Pocatello, Idaho! We hope this relocation guide will give you a taste for the comfortable lifestyle and friendly atmosphere here. We look forward to working with you as you prepare to move to the wonderful Pocatello area!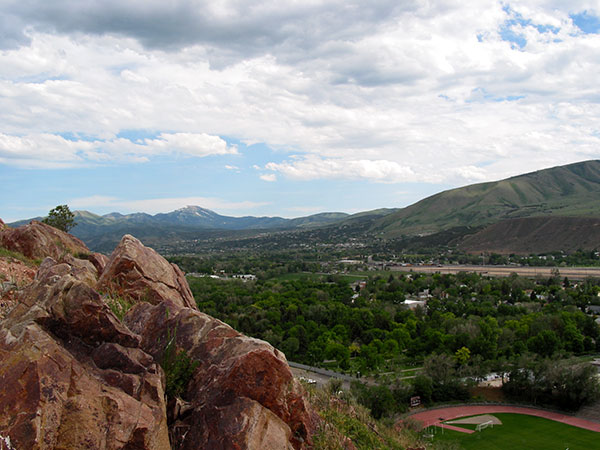 Founded in 1889, Pocatello anchors a smaller metro area in the beautiful mountains of rural Southeast Idaho. The lifestyle here is friendly, wholesome, and easy going—a welcome change, relocators say, from the hectic pace of urban hotspots.
Dubbed the "Gateway to the Northwest," Pocatello has been an important transportation route since the days of the Oregon Trail when settlers and fur trappers came through the Portneuf Gap (on the south end of present-day Pocatello) to Fort Hall, a major trading post on the Snake River. Dirt roads along this corridor soon succumbed to highways and railroad tracks when Chief Pocatello of the Shoshone-Bannock Tribes donated land for a railroad and stagecoach center. Air traffic arrived in Pocatello during World War II when the army built an air base, which later became the Pocatello Regional Airport. And road travel got even better with the introduction of two interstate freeways to the city: I-15 (north and south) and I-86 (west).
Poised at the junction of these two interstates, Pocatello is well suited for regional business operations and remains a popular stop for vacationers. Major tourist attractions within a three-hour drive of Pocatello include Yellowstone National Park, Island Park (cabin retreats), Jackson (Grand Tetons), Sun Valley (snow skiing), Jackpot (gambling), and Bear Lake (boating). Nearby major cities are Boise (to the west) and Salt Lake City (to the south).
Out-of-state real estate clients often comment on how friendly Pocatellans are. Maybe that's because we're required to smile by law. That's right! During a particularly difficult winter that had citizens "down in the dumps," Mayor George Phillips passed an ordinance in 1948 making it illegal not to smile in Pocatello. Of course, the law was passed tongue in cheek, but the ordinance inadvertantly stayed on the books and was rediscovered many years later, and the news made national headlines. Residents embraced their identity as the U.S. Smile Capital and now celebrate annual "Smile Days," which include a poster contest for grade schools, smile contests, no-smiling "arrests," and a community celebration. You'll find Pocatello to be one happy place!