The Ridges at Trail Creek

Located just north of Historic Downtown Pocatello, The Ridges at Trail Creek is a secluded subdivision at the base of the west bench foothills with easy access to businesses, the Portneuf River, and recreational trails at Sacajawea Park and Trail Creek. You'll find affordable, convenient living without sacrificing the peace and beauty of a natural setting. For more information, please select one of the available real estate lots below.
Lot Availability
The full plat map of The Ridges at Trail Creek (PDF) is available for download below. The map provides measurements including lot dimensions and curvatures.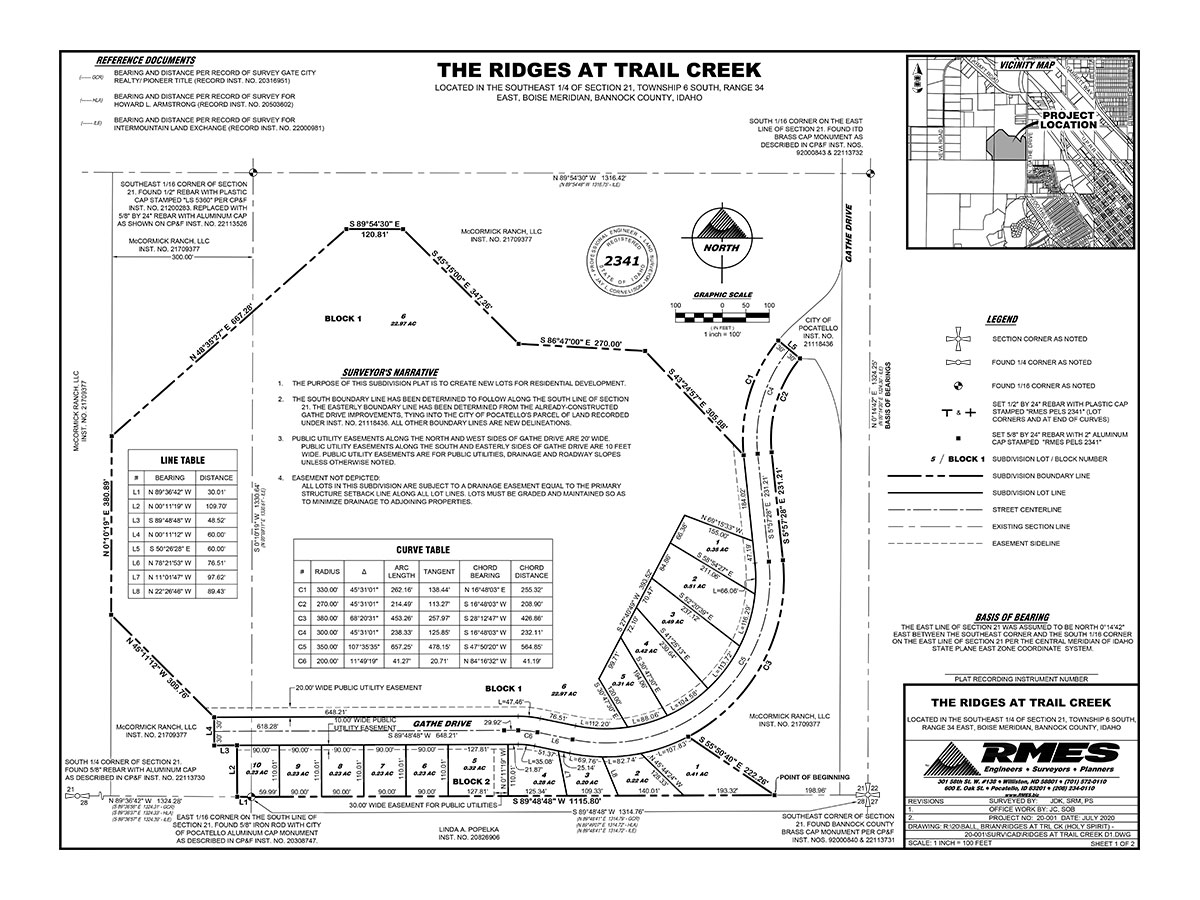 Protective Covenants
To help retain the value of your home and to protect the attractive look and residential feel of the neighborhood, all houses constructed in The Ridges at Trail Creek must follow the guidelines set out in the Articles of Protective Covenants available below. The Common Covenant Violations is a form new residents sign to acknowledge the most common violations of the covenants. You may also download a copy of recommended tree species to assist you in landscaping.