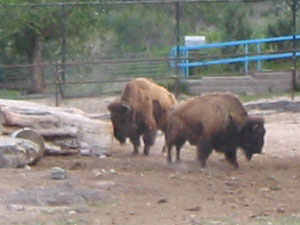 Zoo Idaho
2900 South 2nd Avenue
Pocatello, Idaho 83201
Phone:
208-234-6196
Zoo Idaho first opened in 1932 with two cages to hold a racoon and a monkey. Since its humble beginnings, the zoo has grown considerably.
A visit to Zoo Idaho offers a collection of wildlife much like you'd expect to find at Yellowstone Park. Take a break from your real estate search to see bison, bears, elk, deer, wildcats, eagles, swans, and many other animals native to the Rocky Mountains all for a very affordable price. You'll love the Barnyard Petting Area, treehouse, wildlife classes, and other special events.
The zoo plans to diversify its offerings with future expansion projects including a wildlife theater, boardwalks, picnic area, and walk-in gift shop. New exhibits will be organized by terrain: Grasslands, Desert, Mountain, Wetland, and Barnyard.